Real Estate Results
Accelerated Marketing Plan + Competitive Bidding = Qualified Buyers with Cash in Hand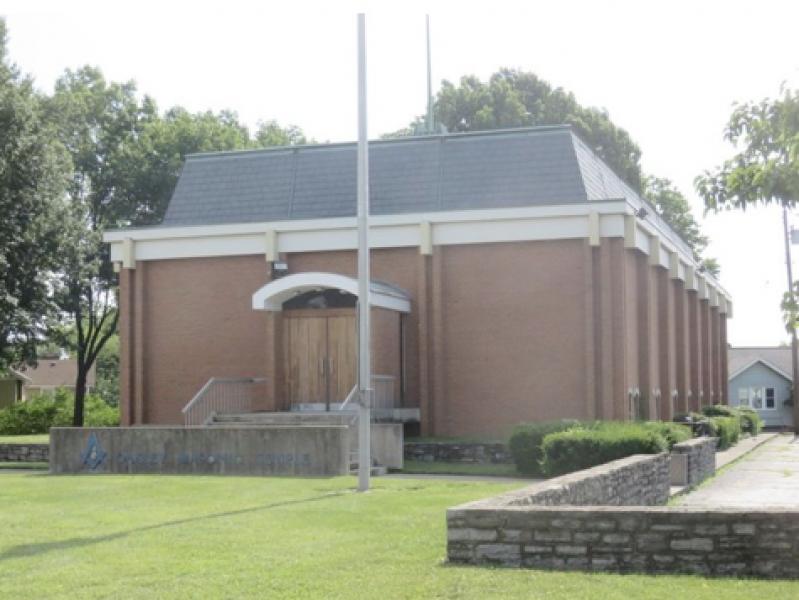 Madison & Ridge Premium Real Estate
SOLD: $1,000,000
Located at the lucrative Madison & Ridge intersection, this longtime Masonic lodge involved challenges, as prospective buyers struggled to plan zoning that would maximize its commercial potential.
Worley Auctioneers found the right buyer- who closed on it AS IS without any zoning contingencies!!
---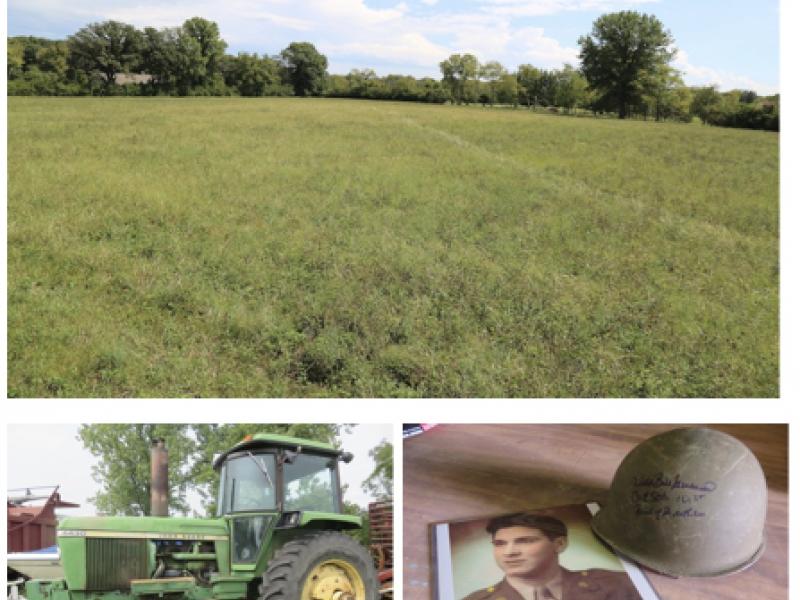 Grove City Real Estate & Contents
SOLD: $367,685
Sold when the Real Estate and Contents were awarded to our seller by Court Order, this auction attracted hundreds of collector car enthusiasts from around the region.
Worley's expert staff spent weeks separating the wheat from the chaff, and producing a masterfully curated catalog and auction event.
Real Estate with Acreage, House, Mechanic's Garage and Horse Barn. Dozens of Vehicles- including 1968 Corvette, 1970 Dodge Challenger, Rare Car Parts, Tools, WWII Memorabilia and More!!
---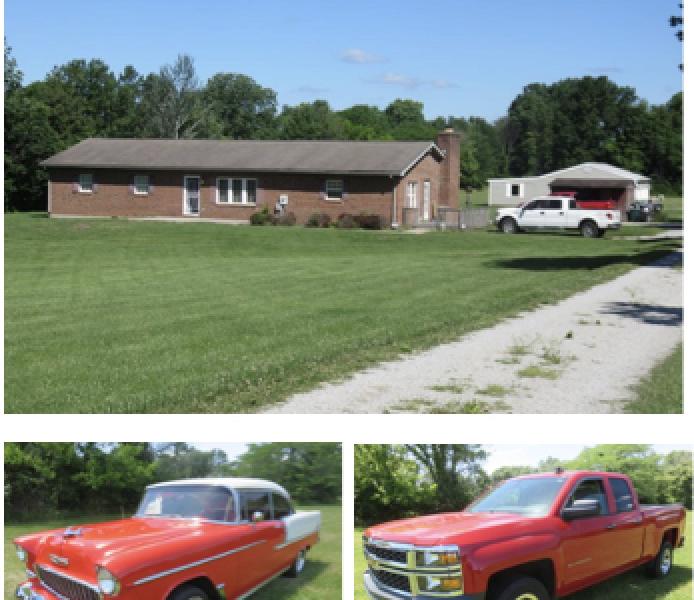 Estate of Wm. Curtis Smith
SOLD: $243,.880
Everything AND the House!! This project made life easy for the Executrix, as the real estate and top vehicles exceeded market value at auction!
It was an exciting collection that brought a lot of interest, featuring a 1955 Belair/ 1980 Corvette/ 2010 Camaro/ 2015 Chev Silverado/ 1977 project Corvette/ 1971 Chev Truck/ 18ft. Trailer/ Model Cars/ Household Contents/ and Garage FULL of Tools!!
---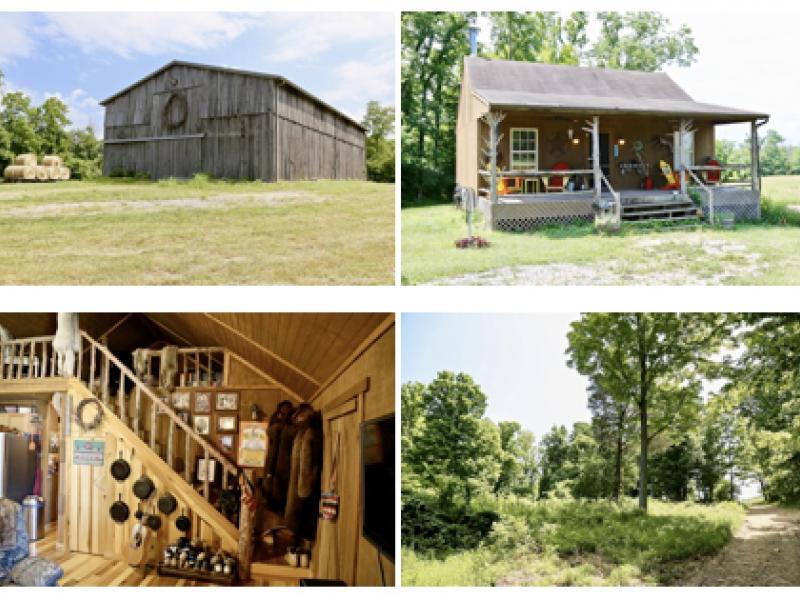 Sparta KY Wooded Paradise
SOLD: $495,000
Affectionately called "Shangri-La" by the owners, this spectacular 243-acre wooded sportsman's paradise featured a cabin, barn, garage, shed, and fully stocked lake with tiki bar. Not to mention trails, fields and forest.
Worley connects sellers of specialty properties with the right buyers. This is one of the strongest points that differentiates Worley from other auctioneers and realtors.
In this case, the buyer was one of Worley's longtime restaurant equipment buyers (owners of a famous Cincinnati bakery) who found the listing thru one of Worley's extremely influential newsletters.
---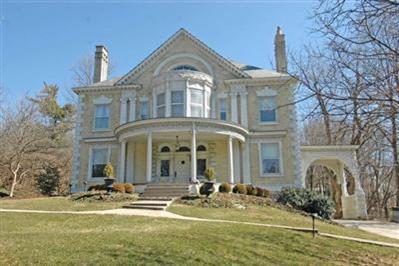 Clifton Mansion & Contents
SOLD: $825,000
This property languished on the market for one year when the seller inquired about an auction. It had been listed for $800,000.00. It sold at auction in 30 days for $745,000.00 to a cash buyer and closed in two weeks.
We had a Saturday Open House with over 200 people in attendance. We conducted a live auction, selling the personal property first and the real estate thereafter.
---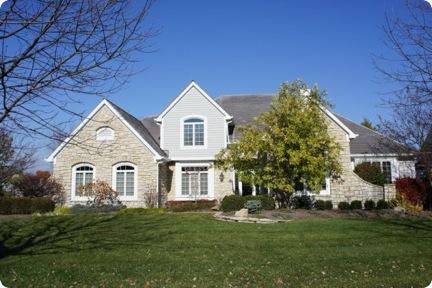 Residential Real Estate Auction
SOLD: $675,000
Sold just two weeks after being listed for auction!
Perched on the most prime view of Landen Lake, this four bedroom, four and a half bath stately home sold by private treaty sale just two weeks after it was listed for auction!
This property was appraised at $500,000. The seller knew if it was traditionally listed, it would be appraised by a potential lender for less than $500,000. The auction method was the only way to achieve REAL FAIR MARKET VALUE… the home sold for $675,000 the Auction Way!!
The word "Auction" means "Action" and immediately inspires urgency among earnest buyers with cash in hand!
---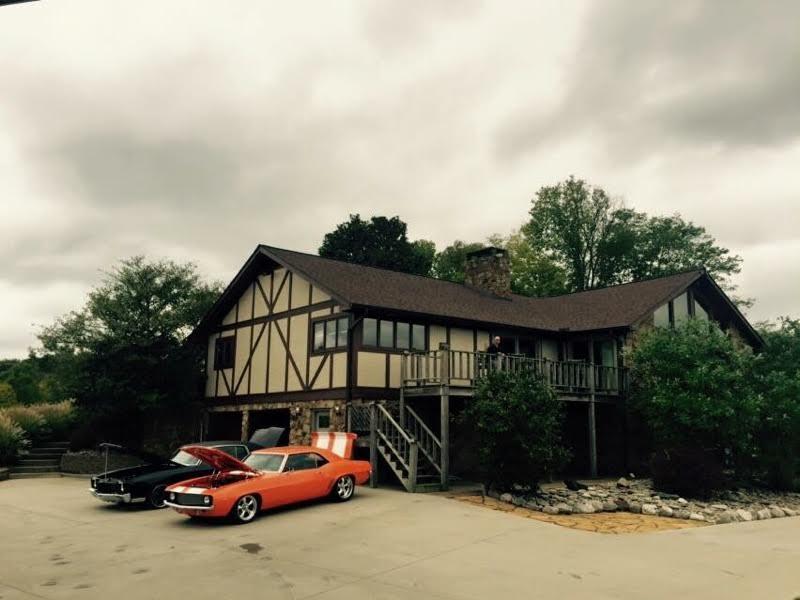 Luxurious Vacation Home and Classic Cars
SOLD: $666,500
Tim & Rita Odom restored classic cars on their luxurious river-view vacation property. Worley Auctioneers marketed their cars, parts and equipment to bidders worldwide, realizing highly competitive results totaling over $276,000.
This gorgeous 4-seasons property had languished on the market for months before selling for $390,500. Auctions work!
---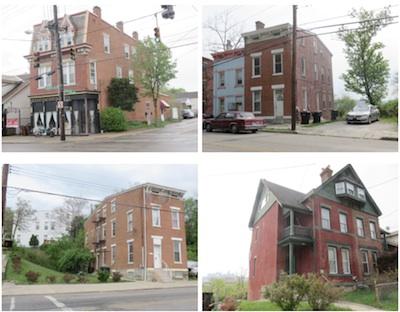 17 Cincinnati Investment Properties
SOLD: $441,242
When disputes among heirs' on the disposition of 17 properties dragged on for over two years, the Hamilton County Probate Court ordered that they be sold at ABSOLUTE Auction.
Naturally this made the heirs anxious. However, a sale advertised ABSOLUTE created confidence and competition among the bidders- as they knew these properties were selling to the highest bidder regardless of price.
The online auction created a bidding frenzy, and all properties sold at or above market value- surprising the previously anxious heirs.
---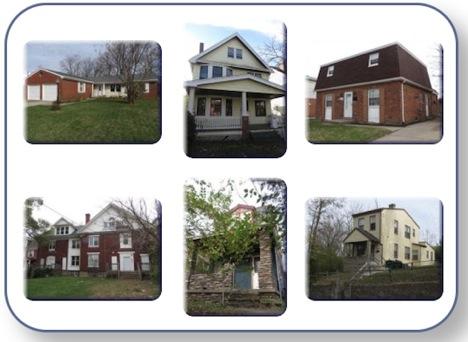 13 Investment Properties
SOLD: $290,626
Court-Ordered Auction for the benefit of Frisch's Restaurant
In the largest recent embezzlement scandal to strike the Cincinnati business community, former Frisch's Asst. Treasurer Michael Hudson embezzled nearly $4 million from the company over a seven-year period.
While most of the funds had been gambled away, Hudson diverted some of the embezzled money into investment properties, and liquidating them was Frisch's only opportunity for recovery. The 13 residential properties were auctioned online in December 2015 event that realized total sales of $290,626.
---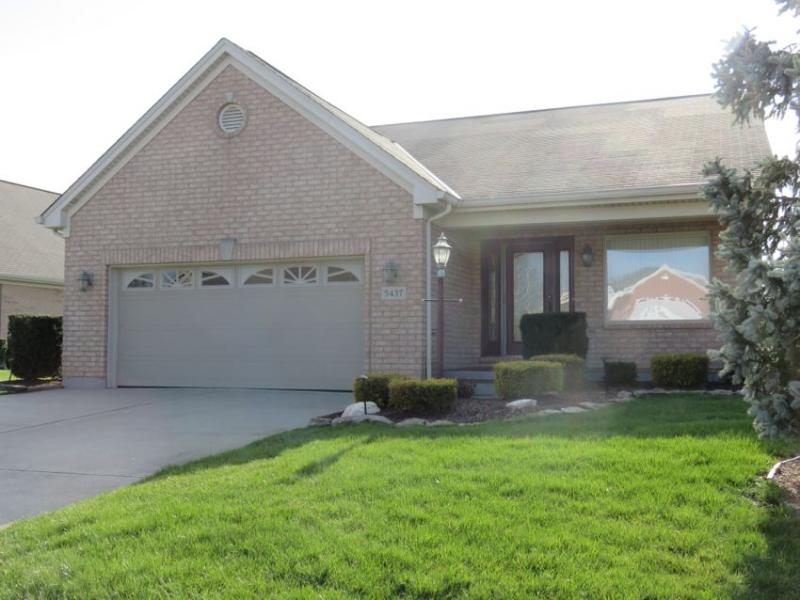 Landominium & Contents
SOLD: $273,248
Nestled in the Chateau Lakes Community, this 3 bedroom lakeside landominium was a Trust property. The Trustee, a long time bidder with Worley Auctioneers, knew where to turn when charged with selling his parents house, vehicle and personal property. Worley Auctioneers designed a two-part auction event that attracted dozens of bidders and established true market value for the property.
---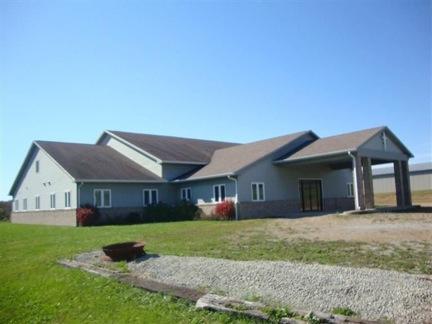 Hillsboro OH Commercial Real Estate
SOLD: $209,000
This commercial property on five cleared acres in Hillsboro, Ohio, functioned as a church until it was foreclosed upon after funds were stolen by a board member. Worley Auctioneers worked closely with the mortgagor/ bank to plan and execute an auction marketing program.
Marketing included the production of Property Information Packets (PIP); signage; targeted mailers to homeowners and businesses in a 5 mile radius; custom webpage and photo gallery. A comprehensive digital campaign reached thousands of prospective bidders, along with MLS listing, email blast sent to more than 15,000 Worley bidders, local real estate agents, etc.
---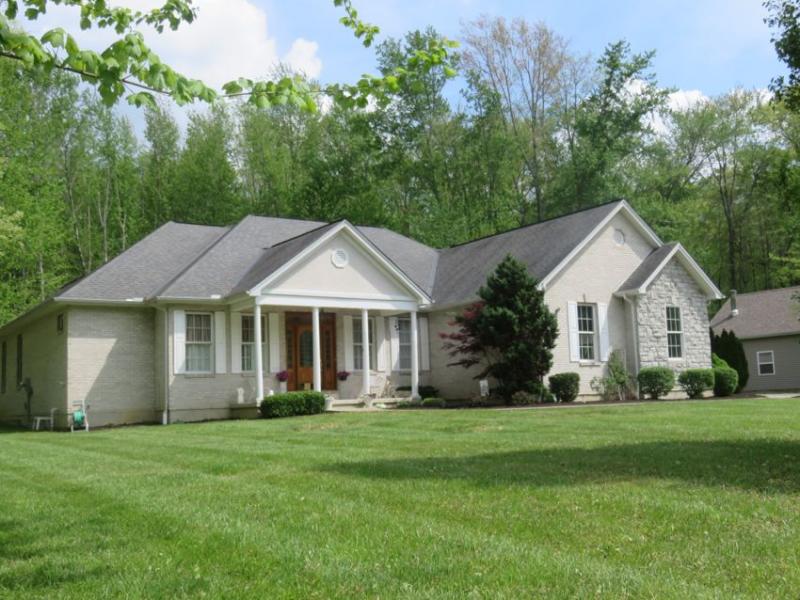 Goshen OH Estate Auction
SOLD: $319,617
Elderly gentleman moved into assisted living, and we sold the real estate and contents on his behalf.
Trustee was going to list property at $250,000. This sprawling ranch and contents brought well above-market value!
---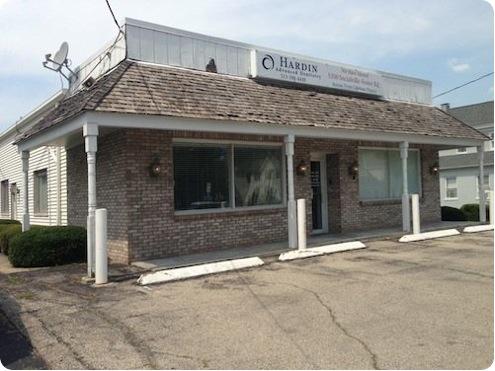 Mason OH Commercial Real Estate Auction
SOLD: $321,200
Conveniently located in the heart of downtown Mason, Ohio, this versatile office space with grandfathered signage brought top dollar at online-only auction!
---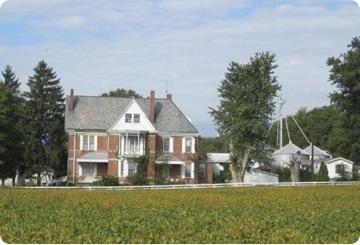 Estate of William King
SOLD: $1 Million+
This 178-acre family farm in Butler County brought over $1 million at live auction. Interestingly the property was canvassed in classic cars, rare parts and Indian motorcycles that fetched an additional million at online auction.
---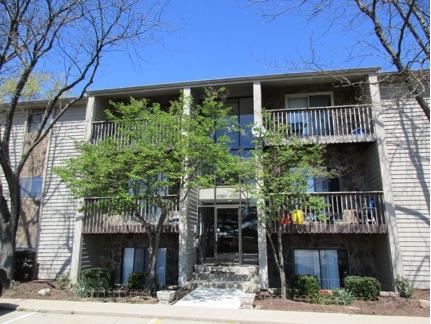 2-Condo Trust Auction
SOLD: $79,200
Contacted by an attorney representing an entangled Guardianship, Worley auctioned two investment properties located in the same building.
Sale prices of $40,700 and $38,5000 were readily approved by the Probate Court, as they reached 95% and 79% of appraised value respectively.
---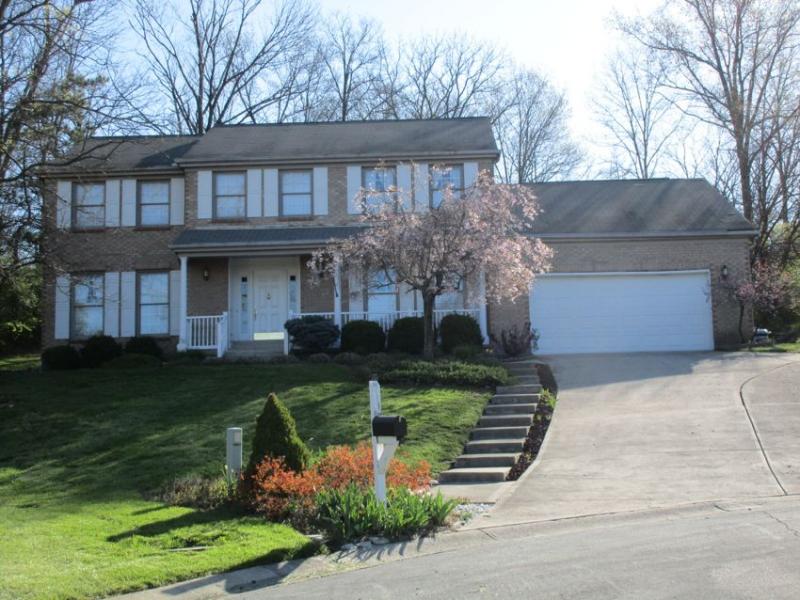 House & Contents Auction for Guardianship
SOLD: $196,725
Ordered sold by Guardian, with approval of Butler County Probate Court, this property sold well above the statutory 2/3 reserve.
The contents, including a large collection of depression glass, antiques, furniture and tools and exercise equipment was auctioned the same day.
---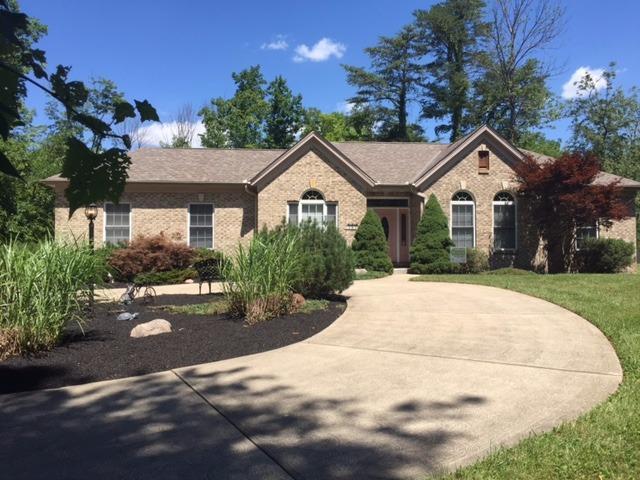 Online-only Heirs' Auction
SOLD: $192,500
Secluded, wooded and set on 1.665 acres, this attractive home was an easy sell. The deceased owner raised Boston Terriers, so it featured a large fenced yard and grooming studio in the basement.