Estates & Collections Results
Helping people with transitions in life. Auctions Work.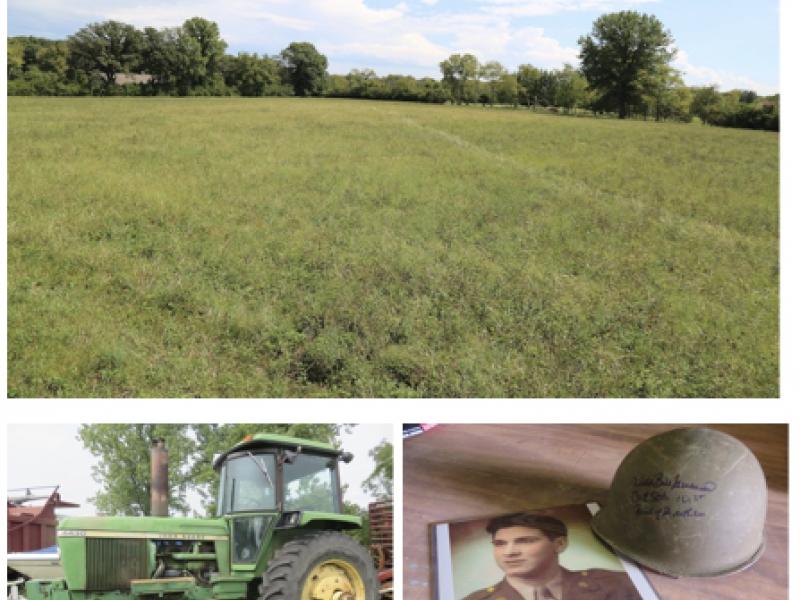 Grove City Real Estate & Contents
SOLD: $367,685
Sold when the Real Estate and Contents were awarded to our seller by Court Order, this auction attracted hundreds of collector car enthusiasts from around the region.
Worley's expert staff spent weeks separating the wheat from the chaff, and producing a masterfully curated catalog and auction event.
Real Estate with Acreage, House, Mechanic's Garage and Horse Barn. Dozens of Vehicles- including 1968 Corvette, 1970 Dodge Challenger, Rare Car Parts, Tools, WWII Memorabilia and More!!
---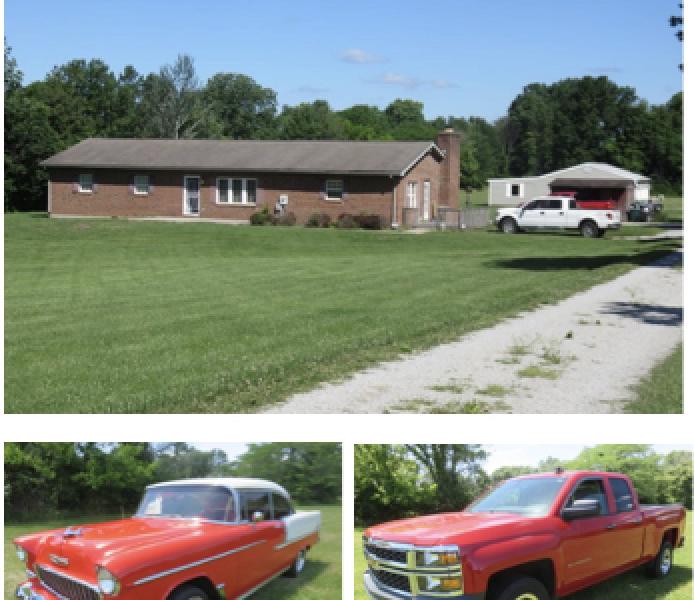 Estate of Wm. Curtis Smith
SOLD: $243,.880
Everything AND the House!! This project made life easy for the Executrix, as the real estate and top vehicles exceeded market value at auction!
It was an exciting collection that brought a lot of interest, featuring a 1955 Belair/ 1980 Corvette/ 2010 Camaro/ 2015 Chev Silverado/ 1977 project Corvette/ 1971 Chev Truck/ 18ft. Trailer/ Model Cars/ Household Contents/ and Garage FULL of Tools!!
---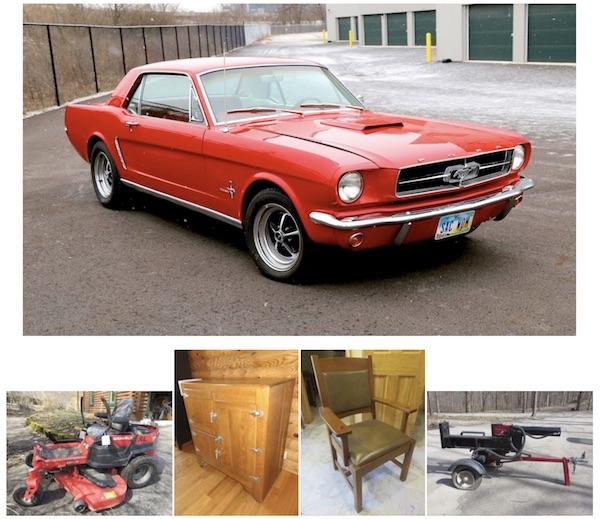 Clarksville OH Heirs' Auction
SOLD: $85,967
Following the sudden death of their father, the estate heirs turned to Worley Auctioneers to liquidate his 1965 Mustang, David T. Smith rustic furnishings, and unique array of tools and collectibles.
The property's compound featured an immaculately furnished log cabin and mechanic's garage full of eclectic, high-end items.
The decedent lived life to the fullest and spared no expense enjoying it. Our curated catalog and tailored marketing efforts attracted over 150 ideal bidders with cash-in-hand.
---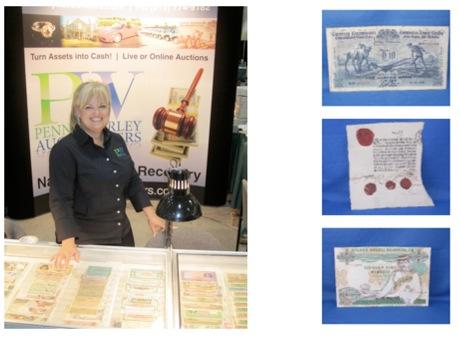 High Desert Bank Receivership
SOLD: $470,806
Boston MA
The former president of High Desert State Bank, Doug Lutz, was a serious collector of antique currency and rare negotiable instruments. He had diversified the bank's holdings by investing in a collection of some 241 notes. When the institution failed in June 2010, the FDIC Receivership took possession of these Specialty Items.
Worley Auctioneers & Appraisers, charged with their liquidation, sought out the best venue for the sale. They turned to one of the numerous professional organizations to which they belong, the American Numismatic Association, and rented booth space at the organization's 2010 World's Fair of Money in Boston.
The venue was perfectly selected to attract 39 extremely well-qualified bidders from 12 different states, as well as Canada, Germany, Malaysia, Norway, the Philippines, Singapore, and the UK. Indeed, the clientele's pedigree was as diverse as the notes in the catalog.
---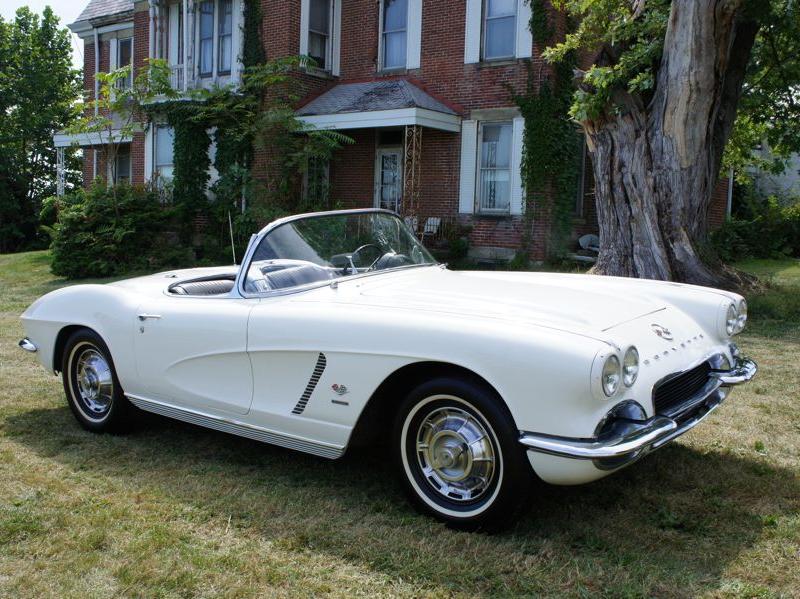 Estate of William King
SOLD: $2 million+
Butler County, Ohio
William King, Jr., was a third-generation farmer and classic car enthusiast who left barns full of rusty gold at the time of his 2010 death. The King heirs initially found Penny Worley through the Warren County Probate Court's list of court approved appraisers and decided to proceed with an auction of the personal property. Penny and her team spent the summer digging through decades of dust and aggressively marketing the assets to prospective bidders, including a widely circulated YouTube video that reached 50,000 views.
Media outreach proved effective when two local news affiliates featured the auction event. Hundreds of people all over the world competitively bid at the auction that generated over $1 million.
The King family was so pleased with Worley they turned to the firm once again to sell the real estate in two tracts. Every auction event is unique, and Worley developed marketing strategies to attract the right bidders to the March 2013 live, on-site auction. Having grown up attending live auctions in the area, Penny designed an old-fashioned but exciting atmosphere (tent, flags, even a BBQ lunch) to stimulate bidding activity and competition.
[SONY DSC]
---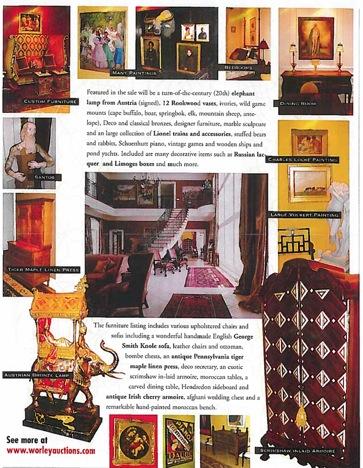 Dale & Rondell's Living Estate
SOLD: $275,000+
Cincinnati OH
This affluent Cincinnati couple moved to a modern Frank-Lloyd-Wright-style home and didn't want to take a thing- except their good taste. Worley Auctioneers sold the contents of their East Walnut Hills mansion at a memorable auction event that grossed over $275,000, allowing the sellers to furnish their new home in a sophisticated contemporary style.
---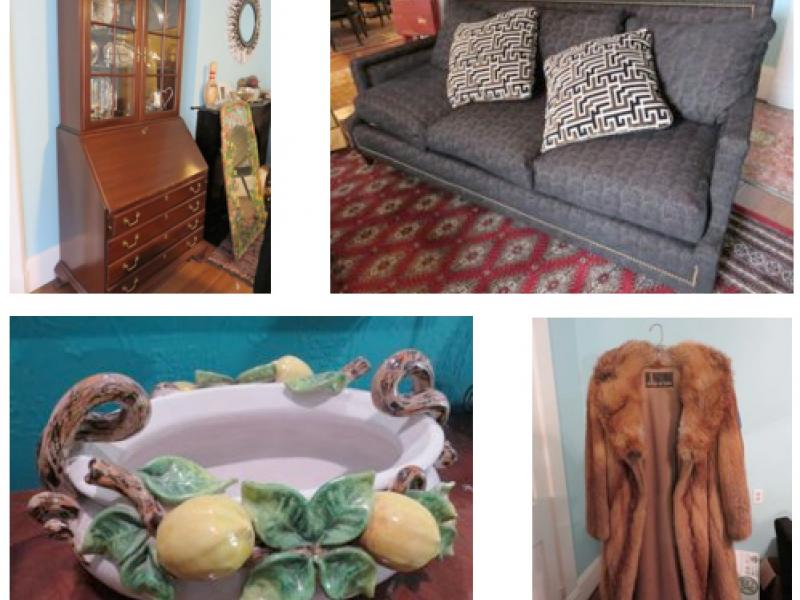 Estate of Barbara Dozier
SOLD: $26,445
Barbara Dozier loved life and had wonderful taste. When she passed, Worley Auctioneers designed a premium estate auction in Covington KY, realizing top dollar on designer furniture, gorgeous antiques and fur coats.
---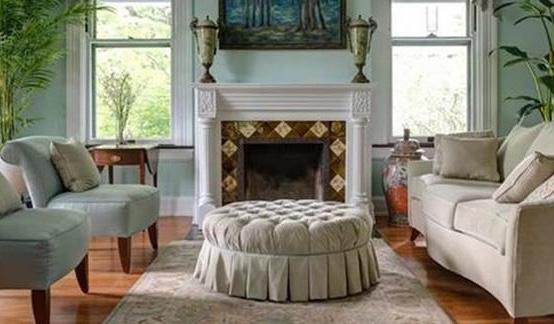 Hennessy Family Living Estate
SOLD: $17,873
Wyoming OH
Empty-nester's Tim & Paula Hennessy were moving from their stately home in Wyoming OH into a condo at the Ascent in Covington KY.
They enlisted Worley Auctioneers to sell most of their household furnishings at a successful online auction that ended 28 December 2015.
---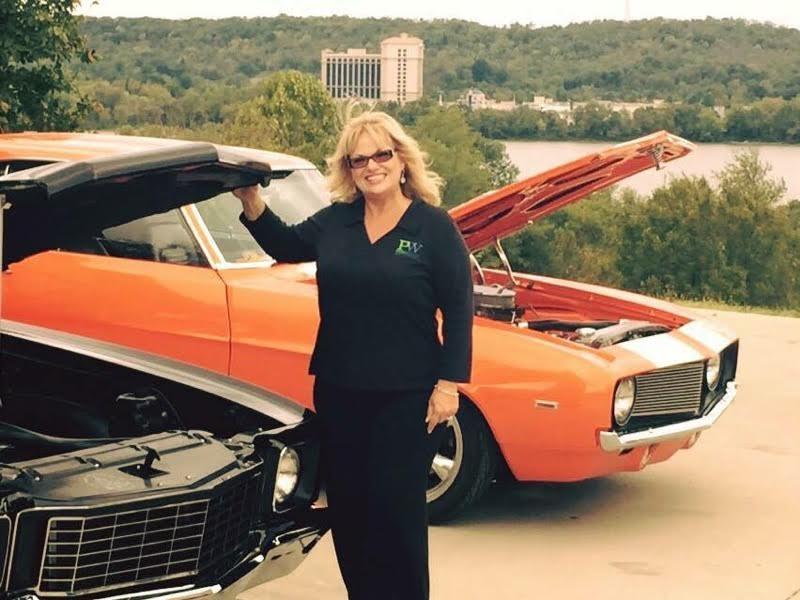 Tim & Rita Odom
SOLD: $666,500
Luxurious Vacation Home and Classic Cars
Tim & Rita Odom restored classic cars on their luxurious river-view vacation property. Worley Auctioneers marketed their cars, parts and equipment to bidders worldwide, realizing highly competitive results totaling over $276,000.
This gorgeous 4-seasons property had languished on the market for months before selling for $390,500. Auctions work!
---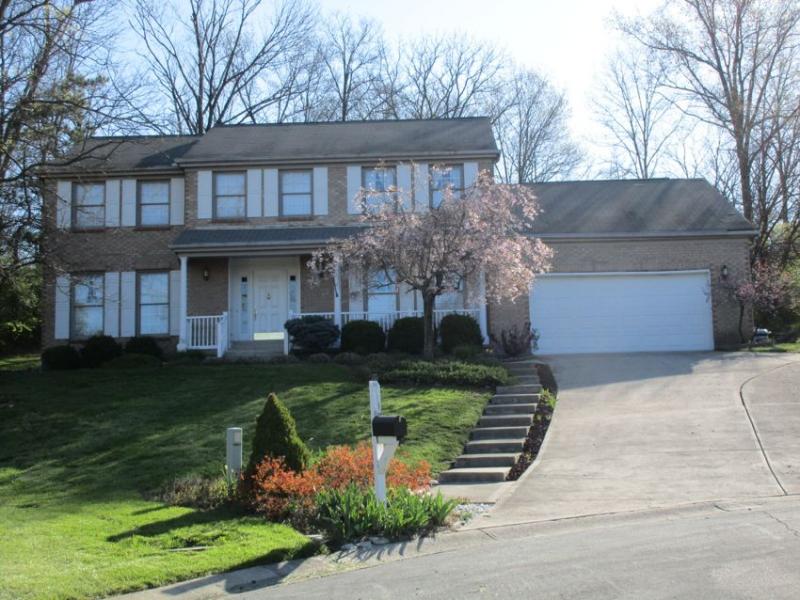 House & Contents Auction for Guardianship
SOLD: $196,725
Ordered sold by Guardian, with approval of Butler County Probate Court, this property sold well above the statutory 2/3 reserve.
The contents, including a large collection of depression glass, antiques, furniture and tools and exercise equipment was auctioned the same day.
---
Ron Hilen's Classic Cars
SOLD: $410,949
Cincinnati OH
After more than 40 years in business, Ron Hilen was ready to retire. He turned to Worley hoping to get top dollar for his classic cars, parts and commercial real estate. And he did.
Worley Auctioneers conducted three online auctions, aggressively marketing the assets through print and digital media.
---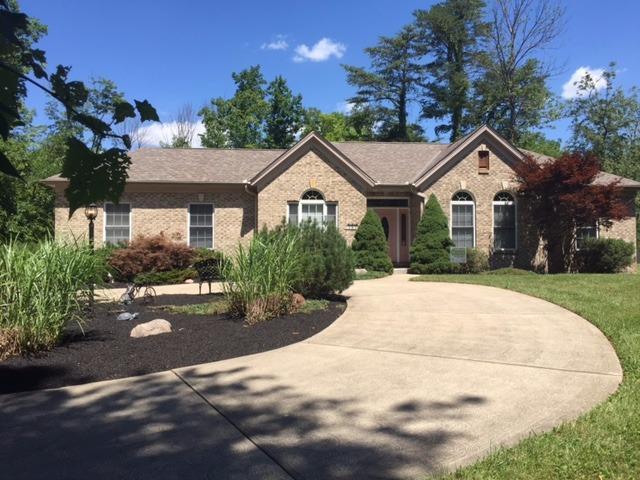 Online-only Heirs' Auction
SOLD: $192,500
Secluded, wooded and set on 1.665 acres, this attractive home was an easy sell. The deceased owner raised Boston Terriers, so it featured a large fenced yard and grooming studio in the basement.
---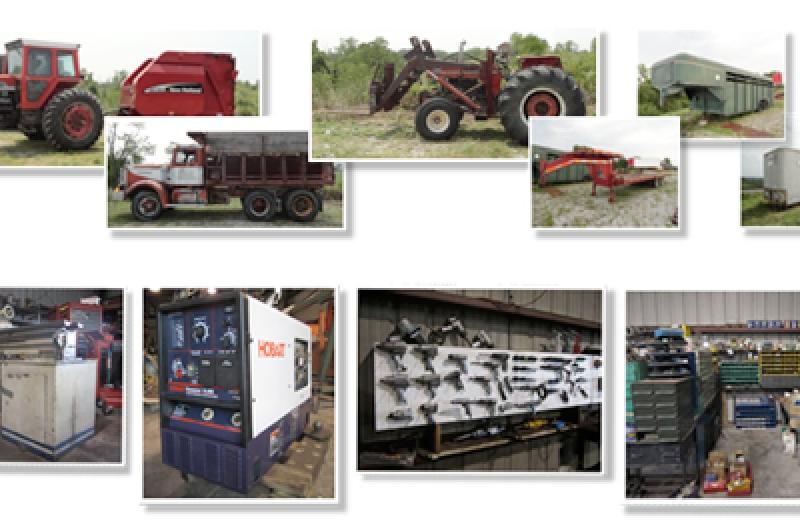 Bradford Heirs' Auction
SOLD: $113,912
California KY
Small diesel shop and trucking business in California KY ordered sold by heirs. The surviving spouse wrote in her feedback: "Thanks to you and your staff for all the work that they did out here for the Auction. They are all such hard workers and just really great guys. I appreciate the detail and the positive attitude that I saw displayed while they were doing the set up and also when the customers were here for preview and pick up."